Features | Identification | Component Locations | How it Works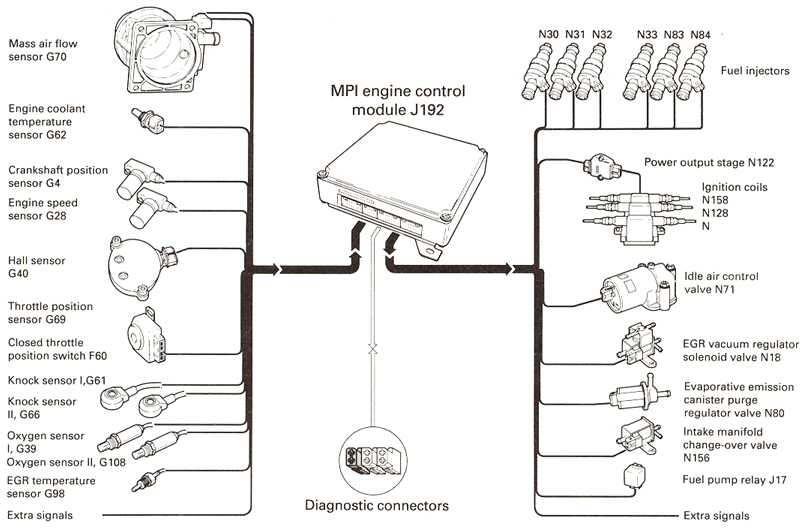 The MMS300 series MPI system was extensively modified for increased capabilities over the MMS200 series. The MPI control module has greater processing capacity and increased memory storage.

One control module is used for all vehicles worldwide. The MPI engine control module applications are coded using Function 07 of the VAG 1551 scan tool:
003: Vehicles with manual transmission
004: Vehicles with 097 4-speed automatic transmission
005: Vehicles with 01F/01k ZF 4-speed automatic transmission
The MMS300 series MPI system has a fully adaptive oxygen sensor control. A new mass air flow sensor with no CO adjustment potentiometer is used; CO adjustment is no longer possible or necessary.

The control module has the same four connectors (64 pins total) as previous MPI systems. However, terminal functions are different, and the control module cannot be installed in earlier MPI systems.