Features | Identification | Component Locations | How it Works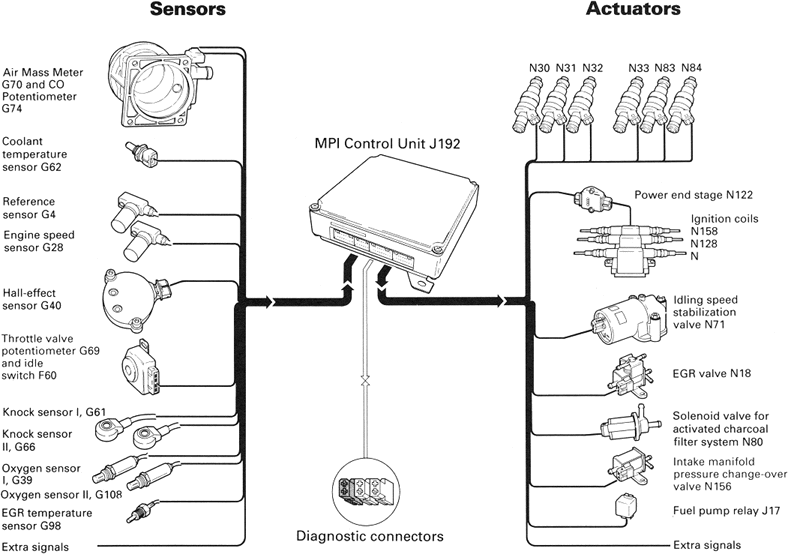 The first revision of the MPI management system used in 12v engines was the MMS200 series. This system is similar to the MPI systems used in the Audi 90 Quattro 20-Valve engines.

The injection quantity and the ignition timing is continuously adjusted by control elements (actuators) on the basis of constantly evaluated signals from the information transmitters (sensors).

The MPI control unit is located in the passenger's side footwell. The control unit is accessible by lifting the carpet back and removing the cover for the electronic control box. The MPI control unit has four connectors with a total of 64 pin terminals.