BAD Audi, BAD BAD!!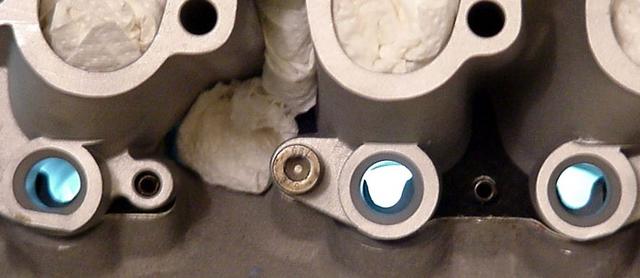 I just came across the absolute, unmitigated worst spot for airlow and fuel delivery in the entire intake system. As far as flow reduction it even tops the stock MAF. This area is likely worth more flow than the entire ported/polished intake manifold... especially when you multiply it by 6!!

This is horrible, inexcuseable and I'm gape-jawed Audi would let this fly as-is. It may be the worst I have EVER seen on any car.

Down the injector port in each injector seat you can see in the above pic how 35% of the spray pattern is deflected off of the stepped portion leading down to the intake valve. And it doesn't stop there as intake flow also encounters this step on it's way to the intake valve as well.

In the next pic you'll see what I mean.